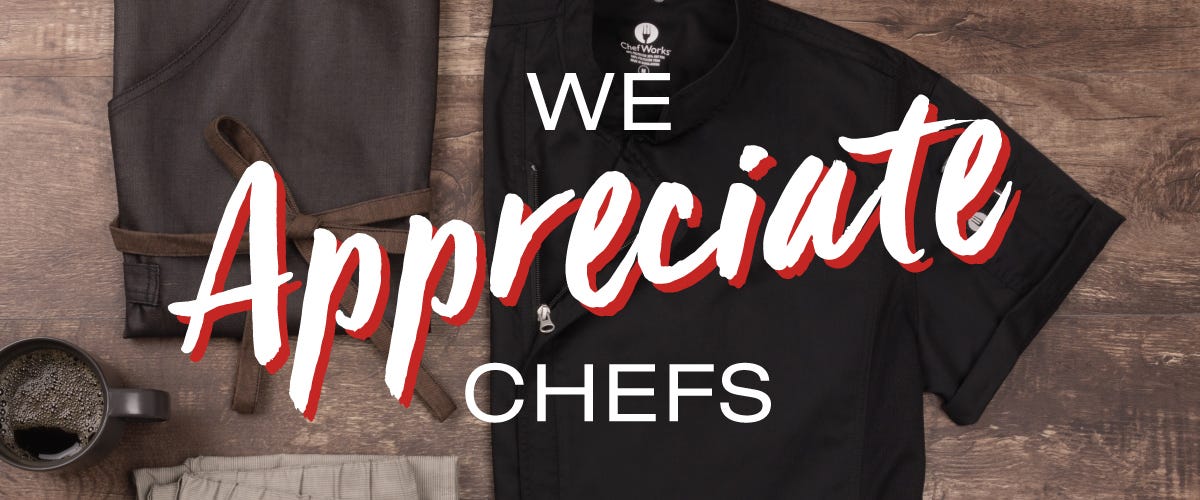 *Chef Appreciation Week Terms & Conditions:
Enjoy 15% OFF orders $50 or more when you enter promo code CHEFLIFE18 at checkout. Also, an additional 10% will be donated on your behalf to the Trotter Project.
The official "Chef Appreciation Week" begins Sunday, August 12, 2018. All qualifying orders must be placed before and up to 11:59 p.m. on Saturday, August 18, 2018.
Promotion may be redeemed only by applying the discount towards published, retail prices listed on our website. Promotion cannot be combined with any other offer, discount, or existing tier discount pricing – no exceptions. Offer not valid on any Sodexo garments.
PLEASE NOTE that Chef Works will not be responsible for delivery delays due to unforeseen circumstances outside our reasonable control such as delays due to severe weather, natural disasters or strikes.
Happy shopping!
Shipping (United States)
Chef Works distribution is located in Poway, CA. Orders received after 1:00 pm PST will be processed the next business day.
Please allow 1-2 business days for fulfillment of non-embroidery order requests.
Please allow 5-7 business days for fulfillment of embroidery order requests.
Alterations order fulfillment times vary – please contact our Client Services Department for an estimated ETA.
The above fulfillment times do not include transit time. Please add additional time for shipping.
More from The Trotter Project Website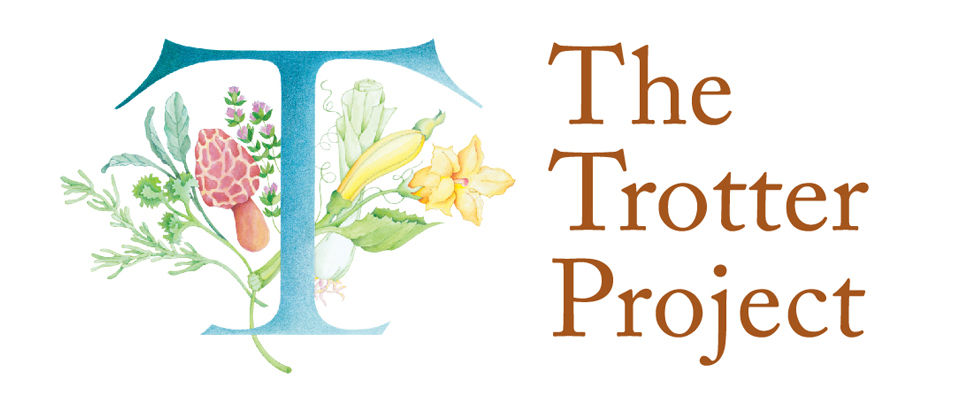 The Trotter Project opens doors through education, mentorship, and the pursuit of excellence in the global culinary and hospitality industries.
We believe everyone deserves an inspiring mentor and great education — the type of education that empowers young minds, ignites economies, and elevates communities.
Your donation can support the Pillars of Excellence Program or sponsor a scholar's post-secondary endeavors. Donate today.
Charlie Trotter's spirit of mentorship and giving back to the community lives on through The Trotter Project—a 501(c)(3) charitable organization created in part by our Founding President Chef Homaro Cantu and supported by Chef Trotter's mother Dona-Lee, sister Anne, brothers Scott and Tom, and his son Dylan, plus countless alumni and friends.